Welcome
Hello. Welcome to my practice.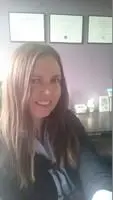 I am a licensed clinical psychologist with 15 years of experience assisting individuals, couples and families with a variety of life problems. As a mental health professional, I have practiced in a wide range of treatment settings, including private and state hospitals, community counseling centers, long term care facilities and private practice settings.
I have extensive experience addressing a wide range of issues with which individuals may struggle. Whether you are struggling with work stress, relationship problems, school difficulties, after-effects of trauma or loss, chronic/ severe mental illness, or feel depressed or anxious, I am here to offer my help and support. It is possible to feel happier, more fulfilled with your life.
I have experience working from multiple treatment approaches. I often draw from humanistic/existential, relational, psychodynamic, cognitive-behavioral and other treatment techniques. I tailor treatment based on the presenting problem, the personal traits, attributes and needs of the person in front of me, and current research findings.

I work with adults, adolescents and children. In working with children, I utilize play therapy, art therapy, behavior modification techniques, client centered approaches, parental support and education.

I offer psychological testing including personality testing, diagnostic clarification testing, academic and IQ testing, ADHD testing.
I provide assessment and treatment as required by employers, the court system or immigration.
Please call or email for a free phone consultation or if you would like to set up an appointment.
We are committed to your privacy. Do not include confidential or private information regarding your health condition in this form or any other form found on this website. This form is for general questions or messages to the practitioner.